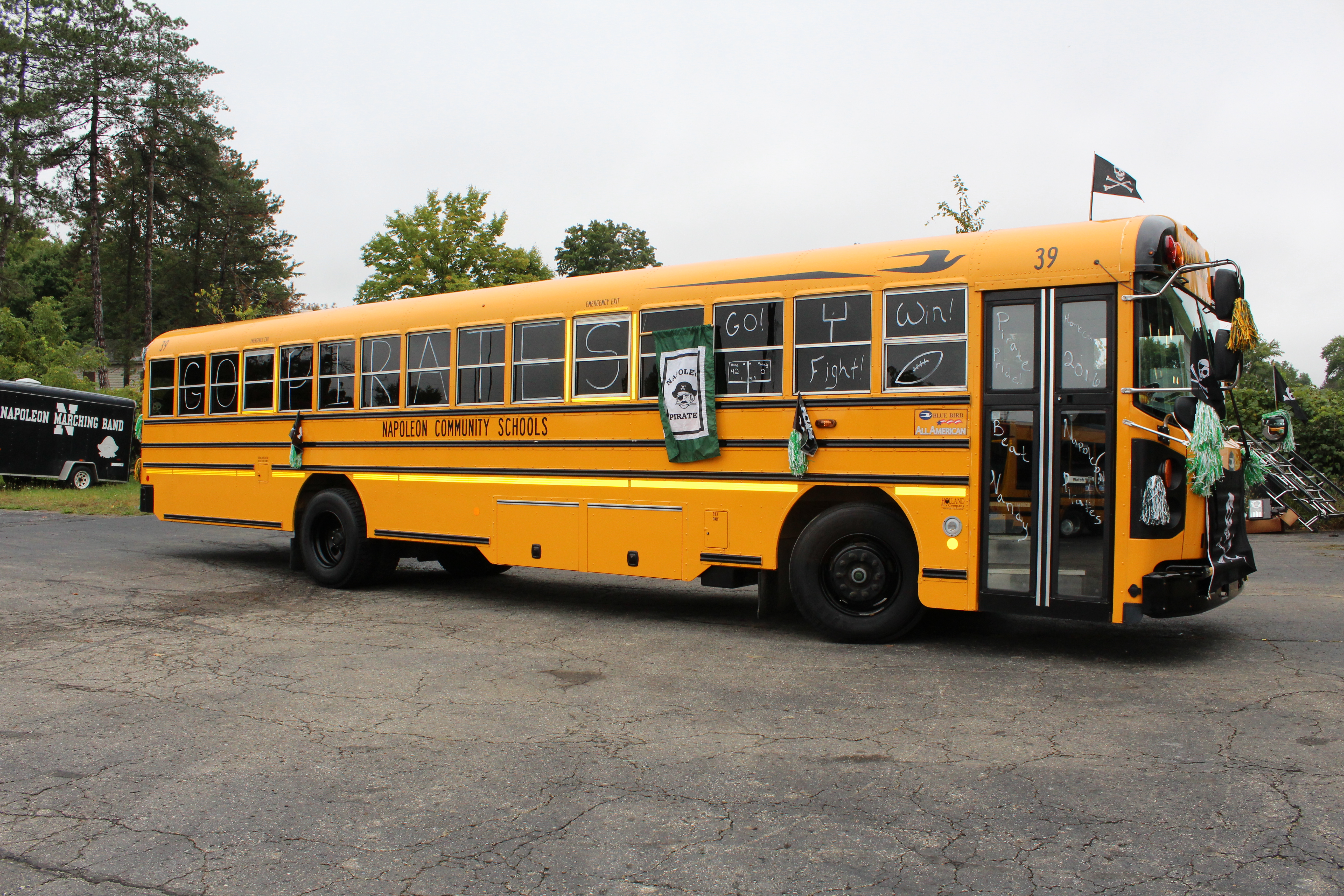 Transportation/Building Maintenance
Main Office: (517) 905-5710
Notice to Parents;
In an emergency situation, it is not possible to notify each and every parent immediately. First, we need to control the situation, ensure there are no injuries, report to first responders and arrange alternate transportation for those involved all while following Federal & State guidelines. Once these measures are met, proper notification of any incident will be delivered to the community as quickly as possible. In today's world with Facebook, Twitter, Snapchat, etc. you may learn about a situation as quickly as the district. Our first priority is the safety and well being of your child. Please remember to update your contact information as needed in order to be sure we can reach you in the event of an emergency incident.
Sincerely,
Shawn Murphy
Transportation Supervisor
Does Your Child Need Transportation to or From an Address Other Than Your Home Address?
Please be sure to come in to pick up a new multi-destination form for each child. Complete the form and return it to the transportation department. This form needs to be completed each year; we do not store any multi-destination information from previous school years.
You may also print this form, complete the application and return it to us:
Drop the form off at the transportation dept or return it with your child to the driver or You may email the form to our Dispatch team
Students and parents please remember that the driver's top priority is safely driving the school bus.

The school bus is an extension of the classroom, and all students are expected to follow the rules. Riding the school bus is a privilege and not following the rules could result in removal from the bus.

At no time is it appropriate for a parent/ adult to enter the bus to engage students. Any concerns should be taken directly to school administration.

All bus change requests must be directed to the Transportation Department by calling 517-905-5710. We will accommodate emergency or unexpected changes as necessary. We request that these changes be required and unavoidable due to emergency circumstances; changes due to parties, going to a friend's, after school activities, etc. may not be accommodated as we transport many students on school buses and our goal is to do so safely and efficiently. If you would like your student to get off at another stop on their regularly scheduled bus, please send a note to the bus driver or again call the Transportation Office.
The cancellation of school due to bad weather is made by the Superintendent or his designee. As soon as it is determined that school cannot convene, the announcement will be sent out via the school phone messaging system and released to local radio and television stations.
Dear Parents:
This year our buses are loaded close to capacity, we are asking that should your child need to ride another bus, other than their current scheduled bus, please contact the Transportation Department at least one day in advance @ 517-905-5710. Some of our Routes cannot accommodate extra riders and your student may be denied the request and will have to seek other arrangements. Our District Policy states that only in the case of emergency, should a student be allowed to ride another bus. We are sorry for any inconvenience this may cause.
Please be aware that when school is delayed for weather, we are on a 2-hour only delay. Our buses will be running 2 Hours later than regularly scheduled. You must also remind your students to dress appropriately for the weather as they may have to wait a little longer than usual. We take the safety of our students very seriously and drive our buses as safe a necessary to get them to school safely.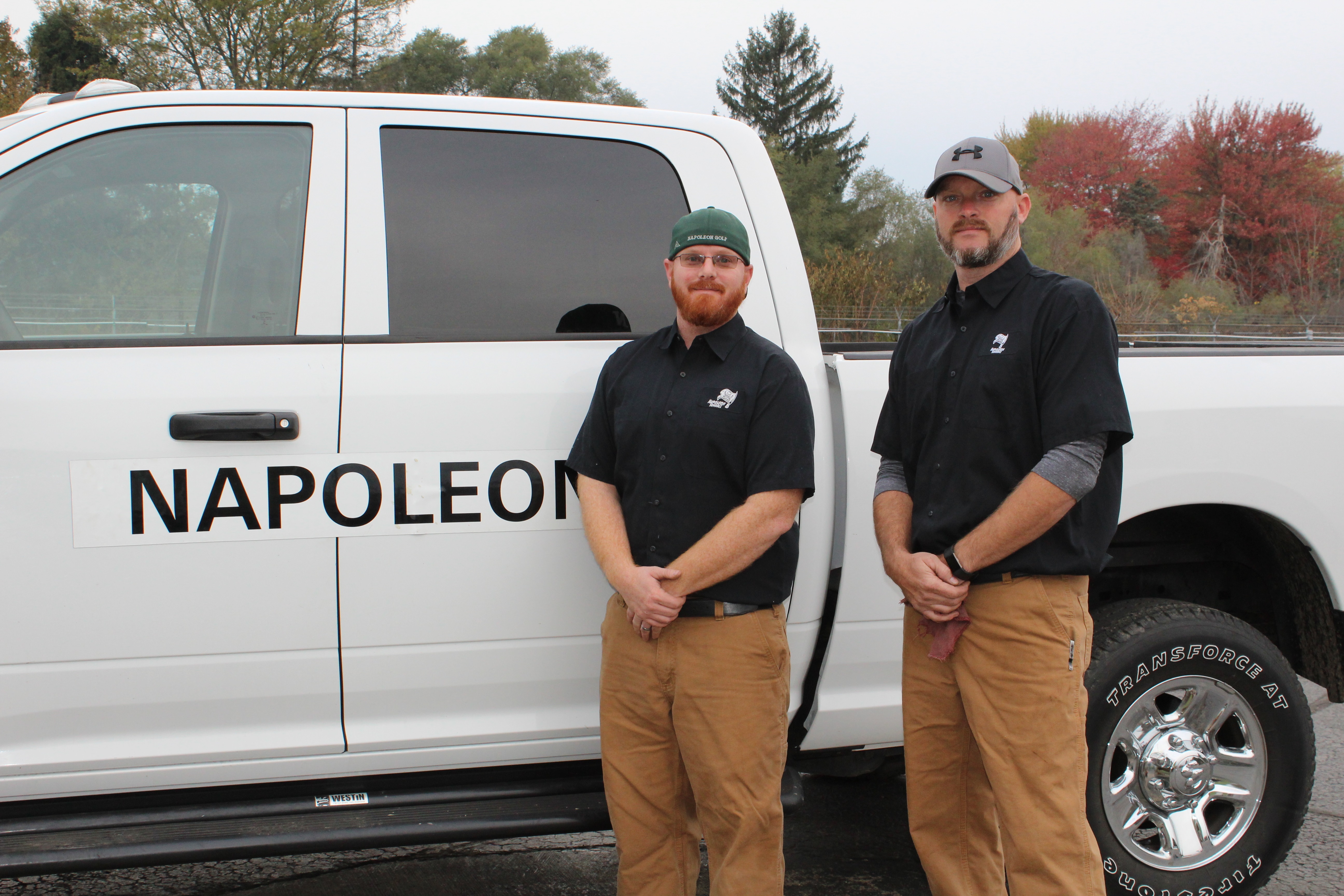 NCS Maintenance Personnel Mr. Mike Murphy and Mr. BJ Gerlach helping to maintain school grounds, buildings and district as a whole.